Employer-employee insurance is like a full suite of protection plans that assist your workforce in times of medical distress.
Why is this important? Because 💪 health and 💵 wealth both are key components of your team's well-being.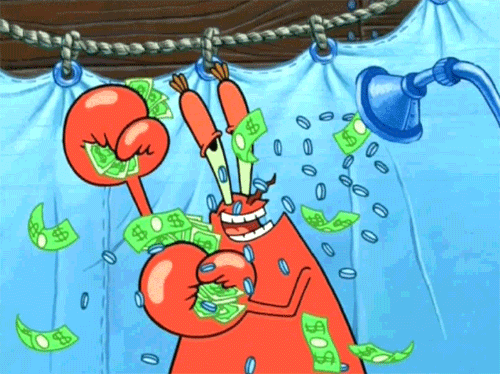 With a good worker's insurance policy in place, your nine-to-five operatives and their kin are shielded from the unpredictable nature of life.
How? – In harsh times, the insurance policy will act as a financial cushion if anything were to happen to any of your employees. Even better, teams can include their family members under the master plan and avail cover against emergency hospitalisation and accidental injuries. This policy is designed to cover the relevant hospital bills and medical expenses incurred by you in times of an emergency.
In short, money matters, and so does your health. We do not want you to lose any of the two. It is better to keep them in the best state possible. As a co-founder of a budding startup, SME, or even a big conglomerate, an ideal method to instrument such a protective scenario is by getting a comprehensive employee-employer insurance scheme.
How 🤔 does this Employer Employee Insurance Scheme work?
Employee-employer insurance works on providing uniform health cover to each member of the organisation. An employer purchases a group life or group health plan for its workers at zero cost to the employee's wages. It is a benefit of working in the company. Yes, you read this correctly. As an employee, you need not pay a single penny to avail health cover for yourself and your family under a group scheme.
Think of it as an inbuilt feature that comes complementary to your cost-to-company (CTC) because the company pays the premium on your behalf. In return, employees benefit from availing of medical/term insurance at no cost to their salaries. As a bonus, many companies also include super top-up and personal accident insurance as a part of their group master policy.
For example, the next table summarises the four basic plan types commonly included in corporate insurance coverage in India.
| | |
| --- | --- |
| Type of plan | What does it mean? |
| Group cover | This is a group medical health insurance plan—a master policy to provide medical insurance cover to all members/teams of the company. |
| Group term life | This term life insurance plan comes with life insurance for employees under a single umbrella policy. |
| Group personal accident | A group scheme that protects workmen against accidental injuries. Includes temporary total/permanent partial/full disability as well. |
| Super top-up | This is an add-on, a rider option to increase the sum insured over and above the basic medical plan. |
Who 🧐 is eligible under this plan?
Apart from being legally employed, your age should be between 18 and 60 years to meet the minimum criterion. In the case of an organisation:
1️⃣ Sole proprietor
2️⃣ Corporates, corporations, and conglomerates
3️⃣ Partnership firms
4️⃣ Public and private companies
5️⃣ NRIs working at MNCs registered in India
6️⃣ MSMEs
7️⃣ Companies running in difficult times and facing losses are also eligible
Still don't connect with points 1-7? No worries, with Plum Insurance, get health membership benefits starting at INR 85 per month for teams as small as two.
Employer-employee insurance: Tax benefits
Listed are the income tax benefits if you are an employee under an E-E policy.
There are multiple benefits to claim depending on group term life, personal accident, or group insurance plans.
Employees get to secure their families free of cost.
Income tax benefit as defined in Section 80C of the Income Tax Act, 1961.
Family members will get financial protection against the death of their related employee.
The maturity proceeds of a GTL policy are free of tax – Section 10D of the Income Tax Act, 1961.
Listed are the tax advantages for an employer under an E-E scheme.
As per Section 37(1) of the Income Tax Act, 1961, a company can apply tax exemption for the premiums paid towards an E-E plan.
The employer can declare the premium under business expenses, thus, bringing about monetary benefits.
Any form of corporate-sponsored employee insurance is bound to reduce the company's attrition rate in the long run.
Employees feel more secure working in an organisation, hence less likely to leave. Thereby improving loyalty.
What is the 🧱 structure of employer-employee insurance?
By default, there are two types of settings in an E-E plan. This setup can be different across each institution.
| | | |
| --- | --- | --- |
| Description | Type A | Type B |
| Proposal | Proposer – EmployerLife insured – Employee | Proposer and life insured is the employee |
| LIC form, if applicable | Form no 340 | Form no 300 |
| Policy assignment | Assigned to the policyholder, that is the employee in this scenario | Not required from the employer |
Notes for Type A
👉 Employer can impose restrictions and objects of insurance with a separate letter mentioned in the same.
👉 Since the premium has to be paid by the company, the organisation's profitability has to be disclosed with IT records for the last three years.
👉 An employer can assign the policy to the employee during employment for 3-5 years.
👉 The company has the right to prevent any misuse of the policy, such as surrender or taking a loan against the term plan by an employee.
👉 An organisation can continue to avail of tax benefits post the pred-defined ownership period.
👉 If an employee leaves the company, the organisation can surrender the insurance plan or assign it to the workers as a part of their respective concluding advantage.
How is employer-employee insurance 📝 different from Keyman insurance?
To start with, an E-E scheme is an umbrella term that consists of many insurance plans, such as the ones mentioned in table 1.0 on top. All benefits are paid to the employee or their family members under any E-E schemes. Strictly speaking, keyman is a special kind of a term life insurance policy where the death benefit is paid to the company and not to the employees' beneficiaries. Plus, keyman plans attract tax for the employer.
We all know that good health and wealth can have a tremendous impact on the psychologically proven well-being of your modern workforce. So why don't you let us help build the best combination of the two for your employees?
Go beyond insurance, check out our blog on Top 8 Fun Friday Games.
Follow us on LinkedIn and Twitter:
Check-out customised employee insurance plans here.