In a country where 42.5% of the employees in the private sector suffer from depression or some sort of anxiety disorder, mental well-being at the workplace has become a widely-discussed issue. There's no denying that in the past few years, companies are understanding that employee mental wellbeing is crucial to business growth.
With Google offering a three-day long weekend and Zomato providing period leaves to their employees, employers are starting to go out of their way to invest in the people rallying behind their company's vision. Mobile Premier League (MPL), the Bengaluru-based mobile gaming platform, is also making big strides in prioritizing employee well-being.
We had a quick chat with their team—Mirza Mohammed Ali Khan, Brand Communications Lead, and Manyata Malhotra, Engagement Specialist—about the mental wellness initiatives at their company. Before we dive deeper into their culture, here's a bit about the company.
About MPL
Mobile Premier League (MPL), is one of the leading eSports platforms in India founded in 2018 by Sai Srinivas Kiran G and Shubh Malhotra. Within two years, the company has grown exponentially and expanded its operations to Indonesia as well, and has built a team of over 300 employees.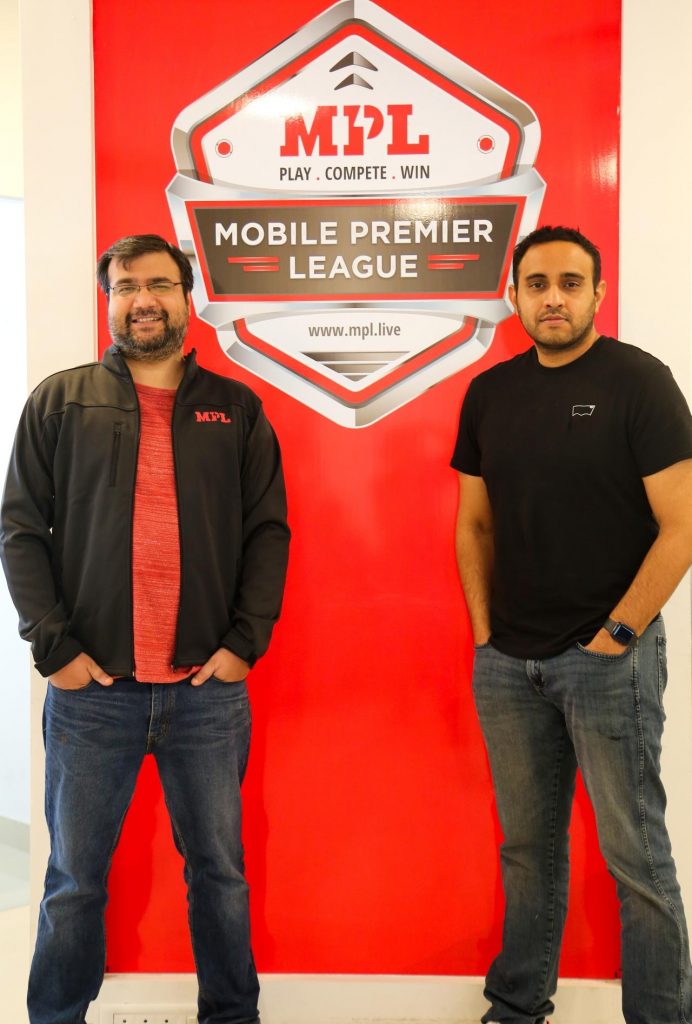 Backed by Sequoia Capital and several other investors, the company is actively sponsoring gaming events and shows like Indian Premier League (IPL) and Bigg Boss.
Let's take a closer look at how MPL is building an employee-centric culture that we can all emulate
Culture at MPL
Fridays are always set aside
Let's accept it– there are only two ways we all spend our Fridays. Either, we are busy thinking about the upcoming weekend (and hoping it would come sooner!) or we are caught up in wrapping up the week's work, so it doesn't spill over the weekend and spoil it.
So, to ensure that all Fridays at MPL are Friyays–the company treats the last weekday differently. Every alternate Friday at MPL is a day-off for the employees and the Fridays apart from those are "No-meeting Fridays". This system is followed across geographies and offices and not just India.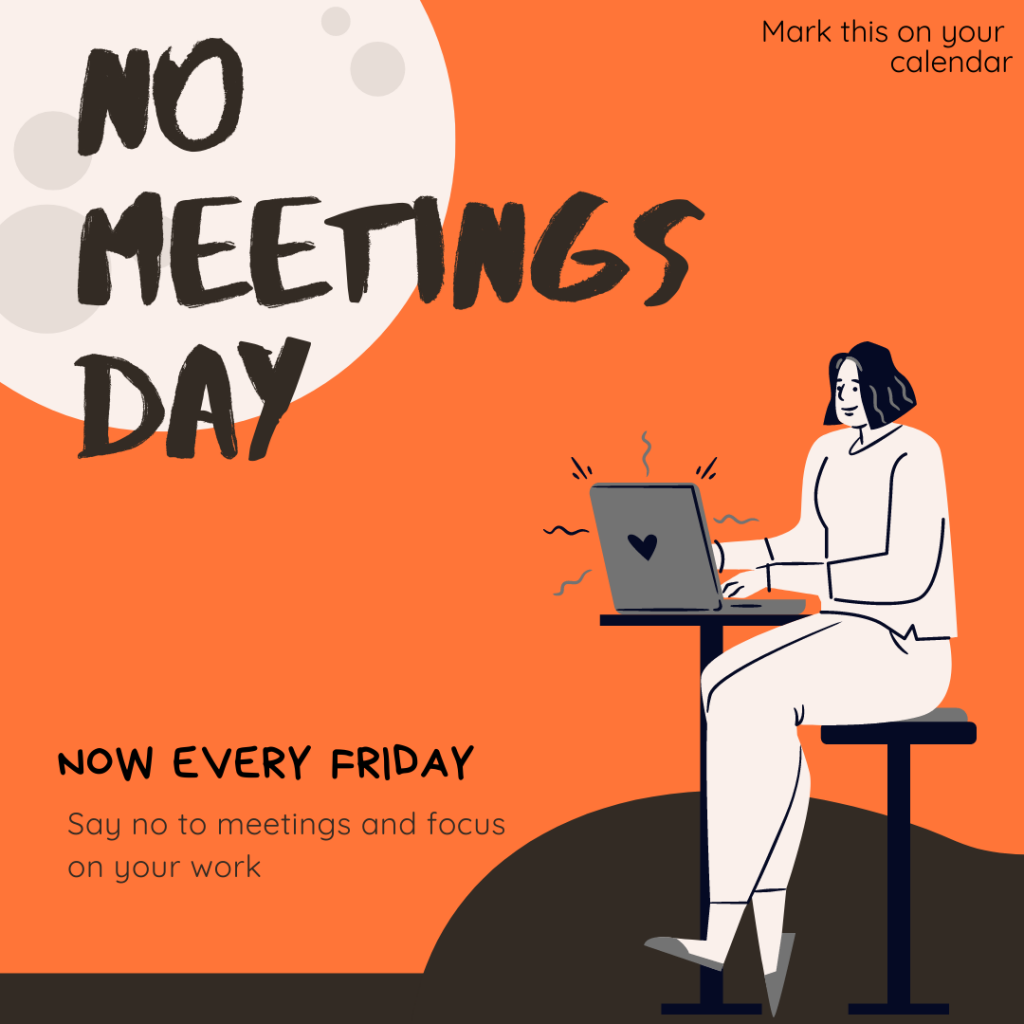 "On Fridays that are working, we try not to schedule any meetings, so that the work that's pending through the week, we can get it done within the day," explained Manyata Malhotra, Engagement Specialist at MPL, "This was done after we realized that across boards and organizations, employees were spending a lot of time on-call while working remotely. And that left less space for finishing your tasks- hence, the 'no meeting' Fridays."
A healthy mind resides in a healthy body
Keeping in mind that physical health also impacts mental wellbeing, MPL offers generous coverage for employees' health and lifestyle. "You'd be surprised, but before the lockdown, we had replaced all snacks in our pantry with fruits. Not just that, all meals served at the office were healthy and balanced," shared Mirza Mohammed Ali Khan, Brand Communications Lead at MPL.
The company also provides its employees with high-quality, comprehensive health insurance, and membership of the AI-powered healthcare platform that connects patients with doctors, Mfine.
There's always someone to talk to
While working remotely during the pandemic, a feeling of isolation can often creep in. Not just that, communication in WFH setups usually gets very task-centric, leaving less room for water-cooler conversations, casual hallway catch-ups, and tea break chit-chats.
To ensure that every employee at MPL has an outlet to talk about the recent happenings in their personal/professional life, the company has tied up with Kaha Mind – an online counselling platform. As a result, all employees, whether in India or Indonesia, have 24X7 unlimited access to counselling and guidance.
However, not all conversations need a counsellor. To build a space for people to bond and connect within the company, there are several non-work meetings set for the team. For instance, at the set lunch and tea-time of the company, there's a permanent company-wide Zoom meeting link shared. Through the link, people (at no compulsion!) join in and talk, play games and enjoy.
"Even I am new to the organization, my way of knowing people has been through these casual spaces. For instance, people randomly ping on our shared groups about an Among Us match, and we simply join in and have fun," shared Manyata.
Celebration and fun is always needed
"As a company in the gaming space, we all like to have fun while we're working," explained Mirza. "Apart from multiple gaming sessions and casual meetings, MPL celebrated its two-year anniversary in a larger-than-life manner, even during the lockdown, because the fun must go on."

At the Zoom celebration, the company brought Baba Sehgal on board to entertain the team, along with KKR's Dinesh Karthik who shared fun fitness mantras. That's not all, they also had a virtual standup by Rahul Subramaniam to spice up the event. The team spent the day enjoying activities and engaging with one another.

A similar celebration was held for the one-year anniversary of the Indonesia office as well. The best part there is that these celebrations are not held in isolation. In fact, all celebrations are enjoyed across boards and geographies. "You'd find the Indonesia team enjoying the Diwali celebrations and the India team celebrating Thanksgiving," shared Manyata.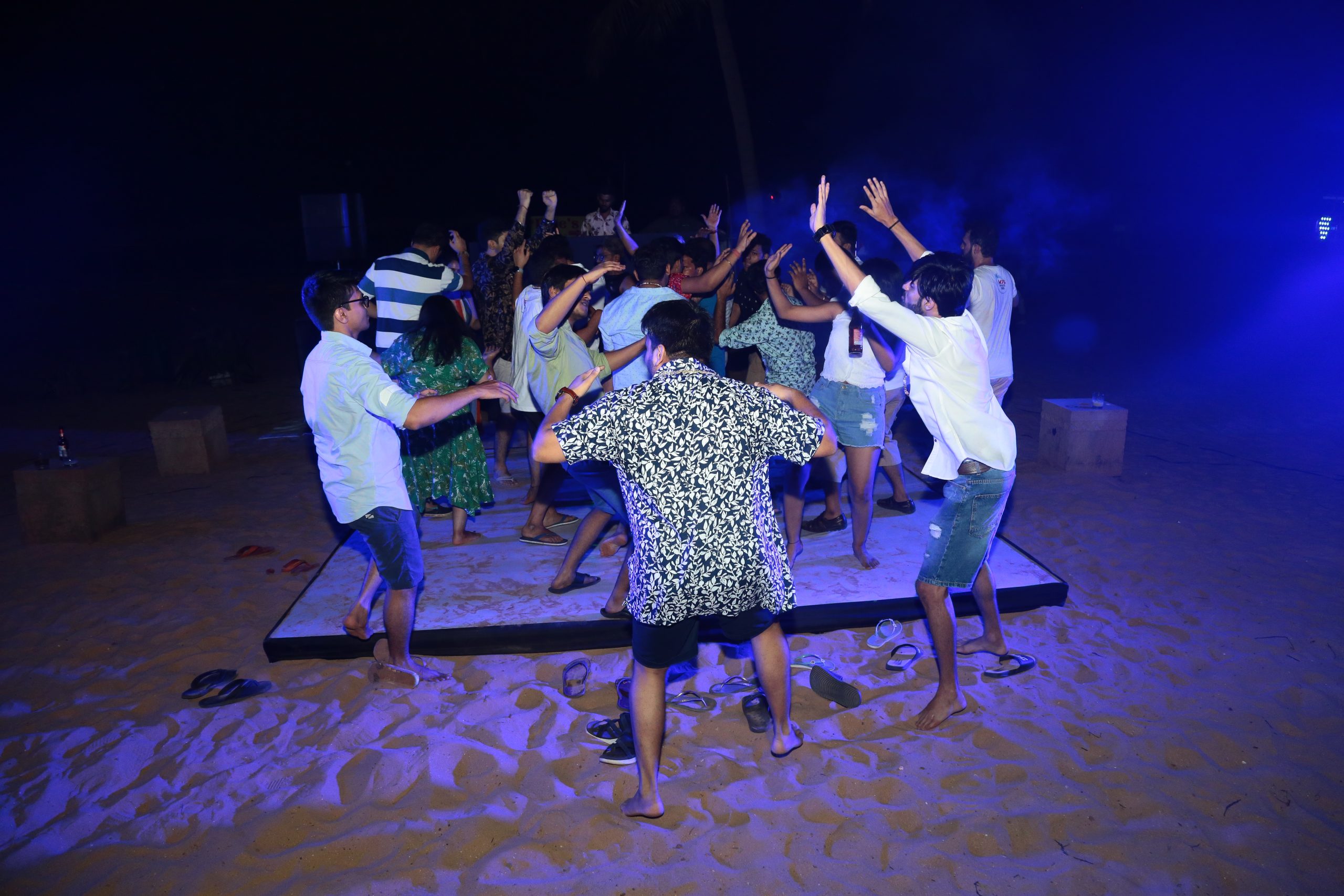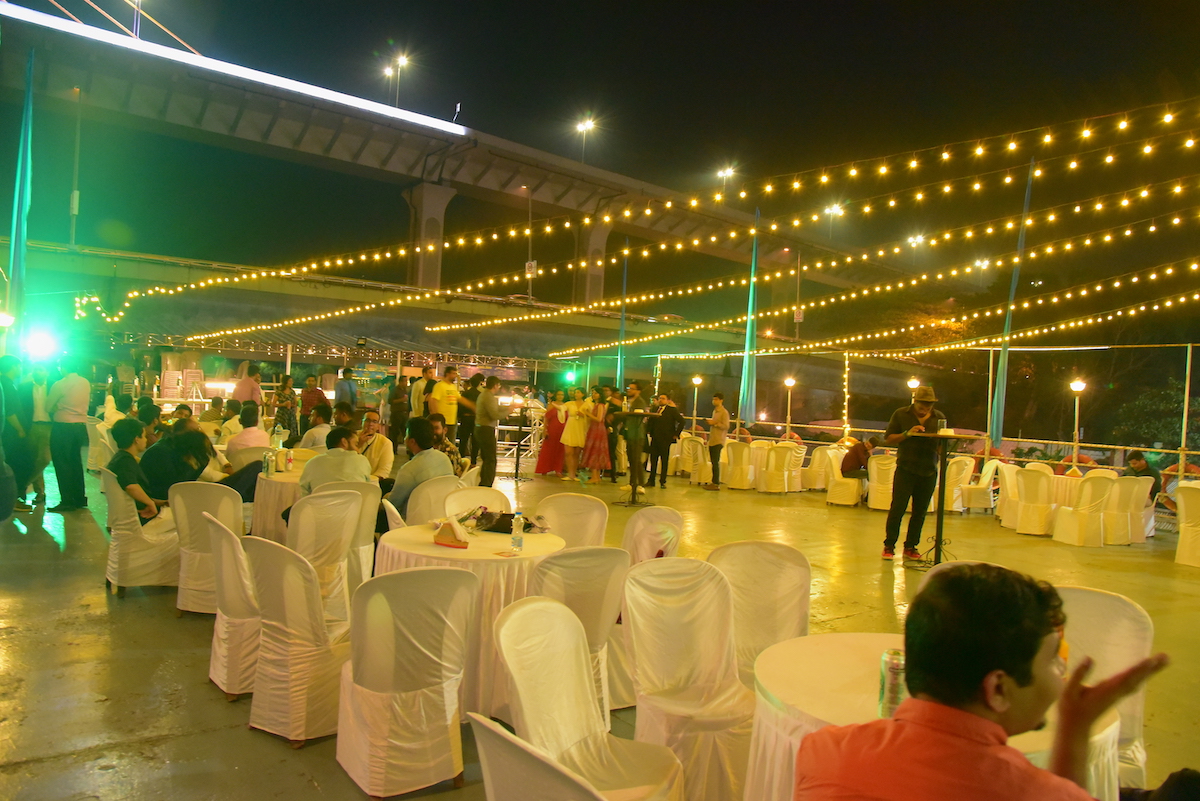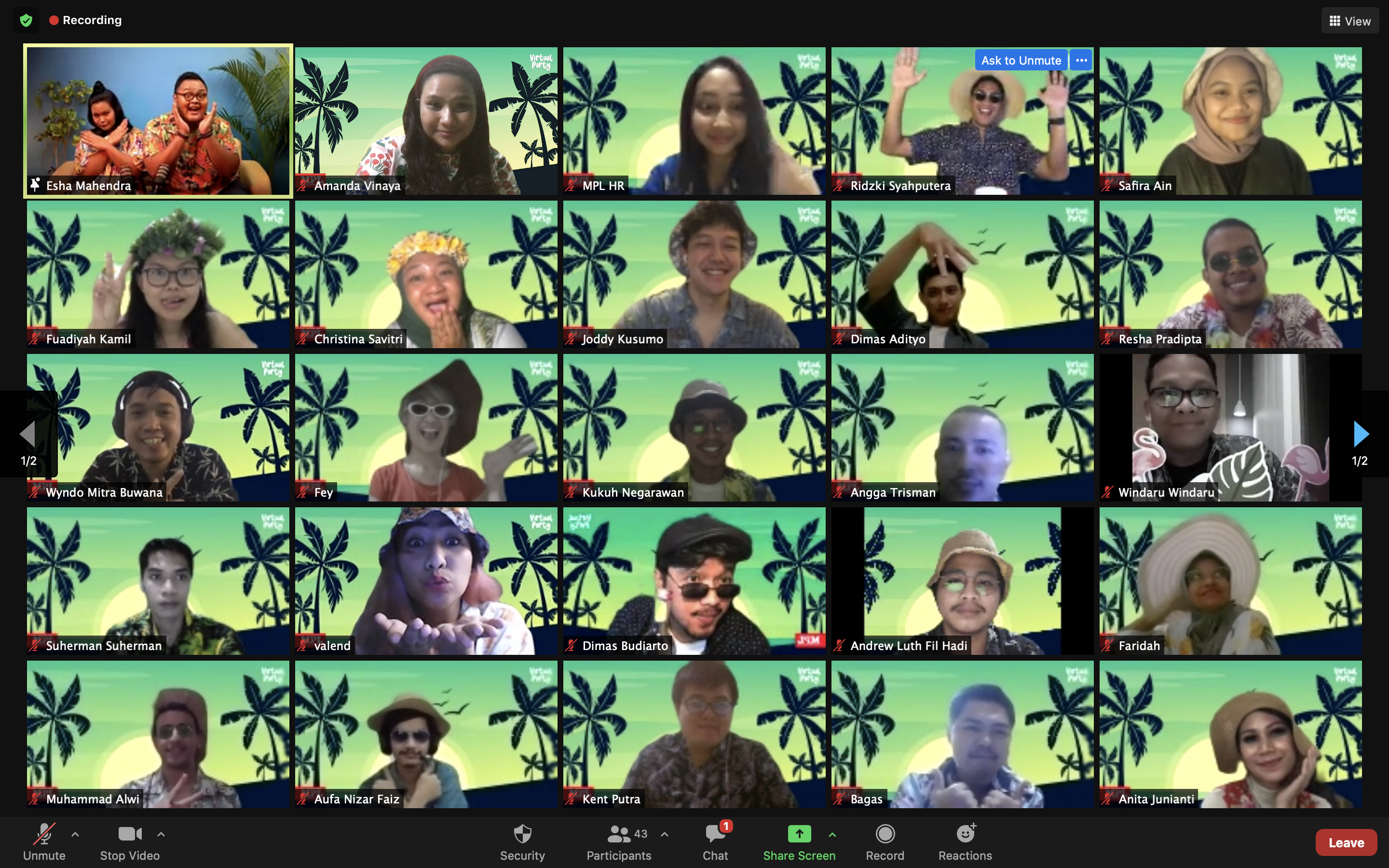 It's all about the outcome
"A very, very important anchor in our culture is that we value outcome over output. Essentially, that means we don't want the team to spend the whole day at work and show their managers and colleagues that they're being available and working 24X7. Instead, we want that whatever hours they work, they work productively, and that's fine," explained Manyata.
As an offshoot of this mindset, there are no fixed working hours at MPL. There's a defined time where everyone is expected to be online for synchronous communication for a few hours. However, beyond those, each employee has the liberty to define their own work hours depending on their comfort and lifestyle. There are no fixed clock-in and clock-out hours at the company.
Bonus: Talktober
Apart from all the amazing initiatives for employee wellbeing that we found at MPL, what really stood out to us was the Talktober. As a celebration of World Mental Health Day, MPL dedicated the entire month of October to raising awareness and driving conversations around mental wellbeing.
There were a series of pop-quizzes shared across the organization that talked about self-care and debunked myths around mental health. Several collaterals and content were shared throughout the month around work-life balance, managing self, and prioritizing mental well-being.
When it comes to mental health, the most important initiative that we need today is to create a safe space to talk about it and to initiate conversations around it. Talktober, in our opinion, was an amazing step towards that.
All-in-all, we think MPL is doing a great job at building a space for employee happiness and employee wellbeing. Kudos to them!