After a year and a half of successfully running Plum Telehealth, we've introduced a brand new, mobile-first version of Plum Telehealth that promises a superior experience for both our doctors and you and your dependents—our patients.
The Plum Telehealth Origin Story
We started with the idea of offering our end-users doctor teleconsultations during the peak of the second wave of the Covid-19 pandemic in 2021. Looking back, we realize we took this decision, holding on to the trend started by our global insurtech counterparts. It was when there was a collective movement where we felt that true care went beyond just health insurance and expanded to offer true care through employee wellness—enabling wellness through online doctor consultations.
True to the Plum spirit, keeping in mind that this was an experiment, we started scrappy and small. We started by bringing on board one doctor, managing appointment bookings on Calendly, managing rosters on Google Sheets, schedules on Google Calendar, prescriptions on Google Docs, video calls on Google Meet, and employee communication through email.
Growth Through The Years
Since mid-2021 to date, one doctor became 5, 5 doctors became 60, and appointments rose from single digits to 100+ appointments daily.
Clearly, what we did was working. The experiment spawned a successful business, and we were now in it for the long run.
Our web of no-code tools was working, but that's not to say that it didn't have its problems—we didn't have control over the user's experience, and there were noticeable gaps in our data and reporting. Moreover, how long could we continue scaling this without having the experience fall through the cracks?
Updates to Plum Telehealth
We've built Plum Telehealth from the ground up. The new experience, now restricted only to our mobile app, brings you a simplified doctor selection, appointment booking, video calling, and prescription delivery experience.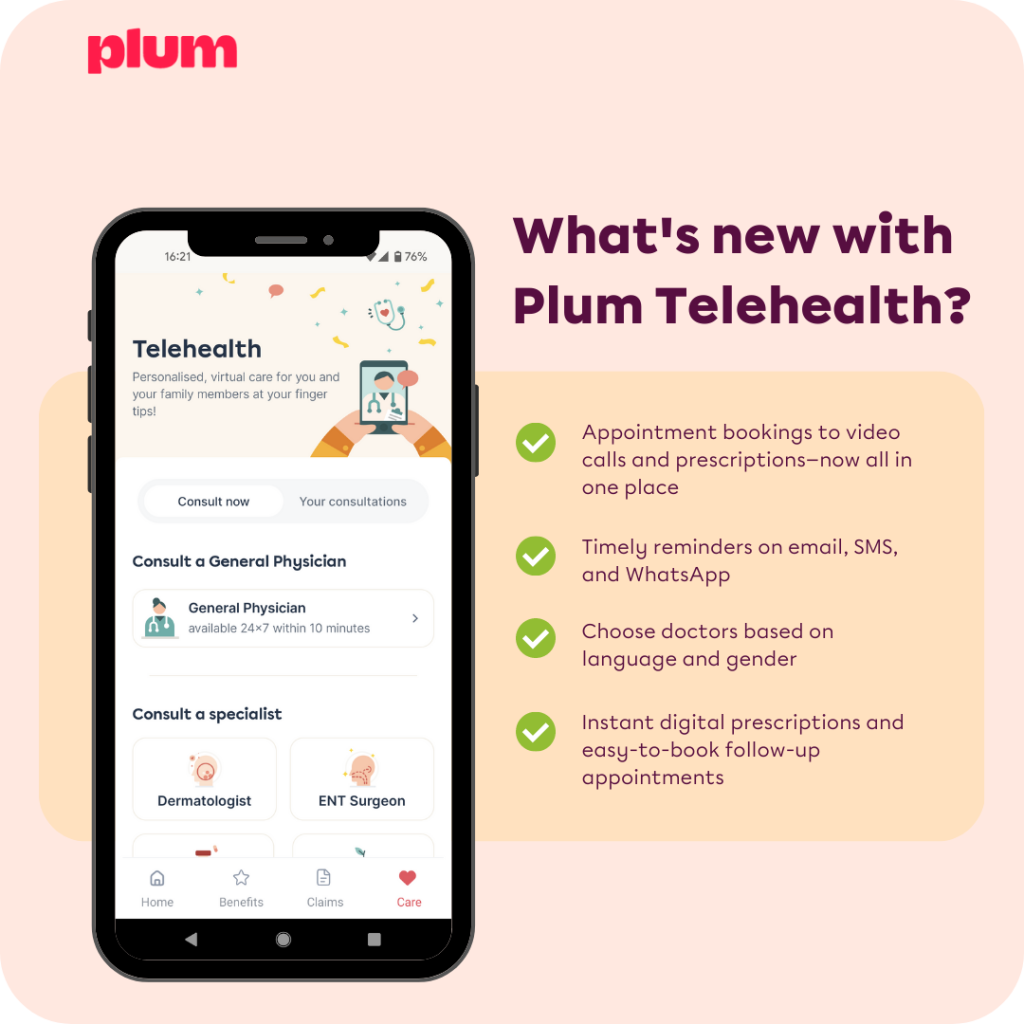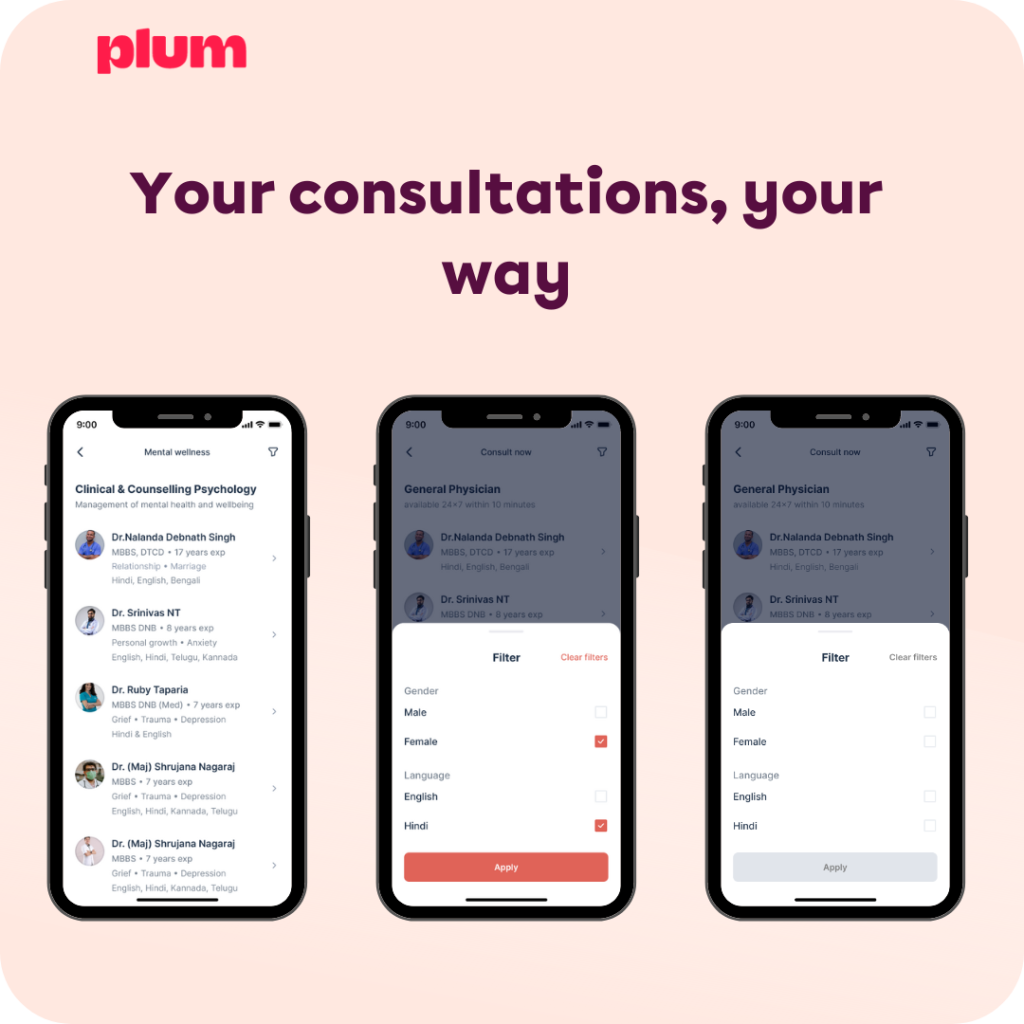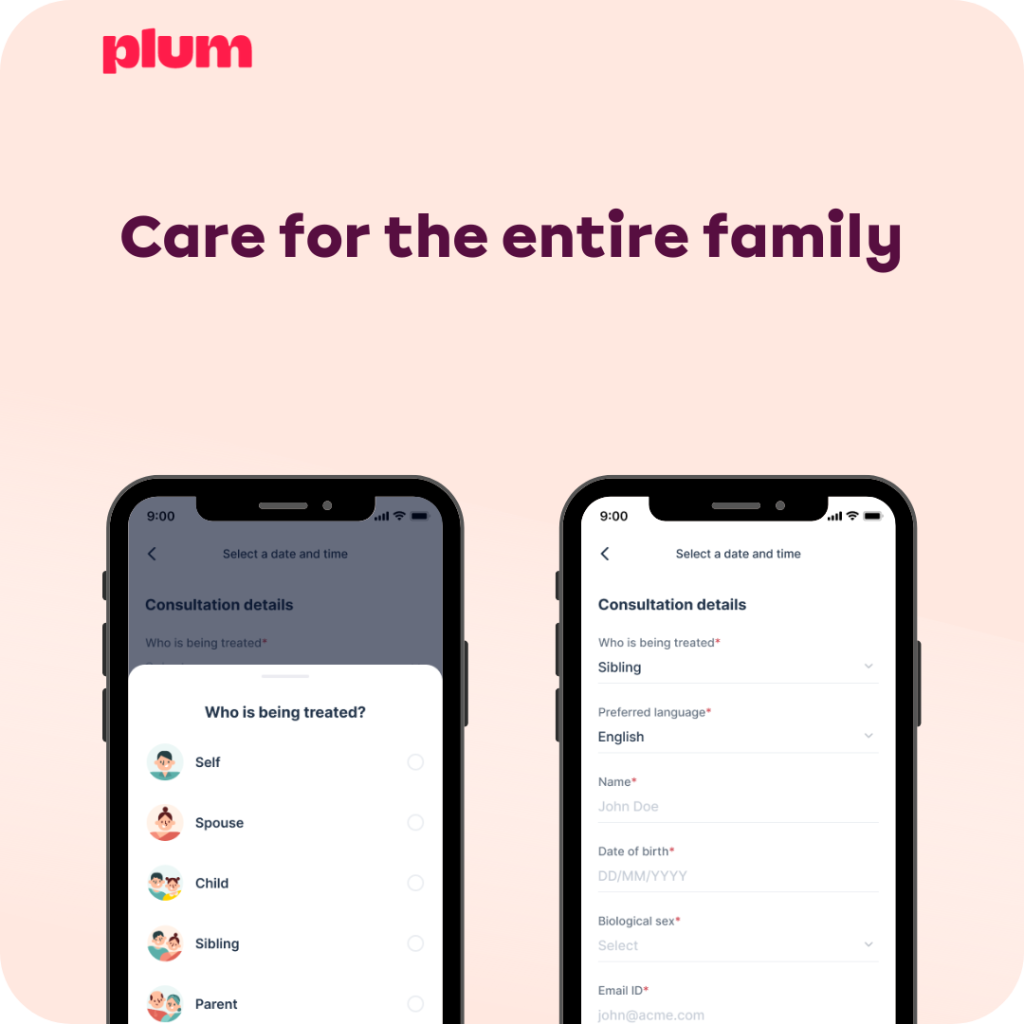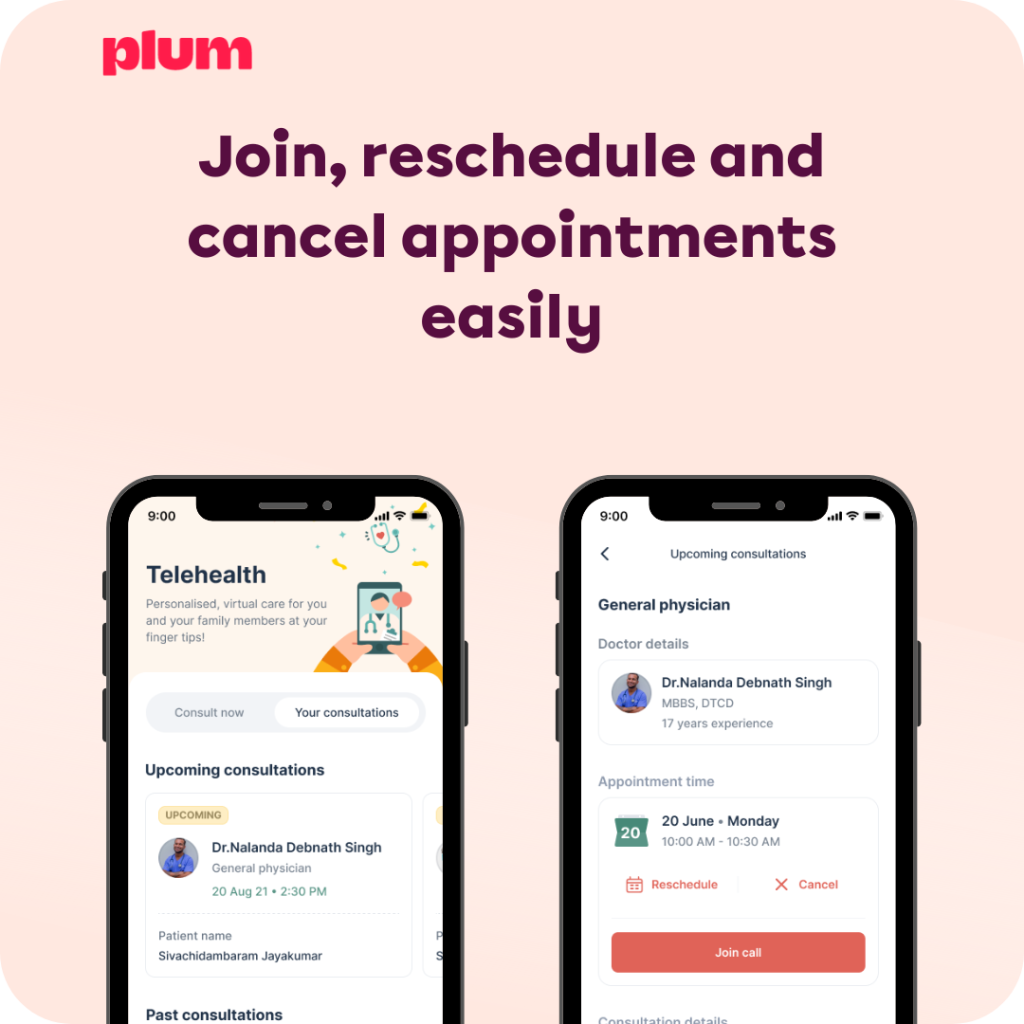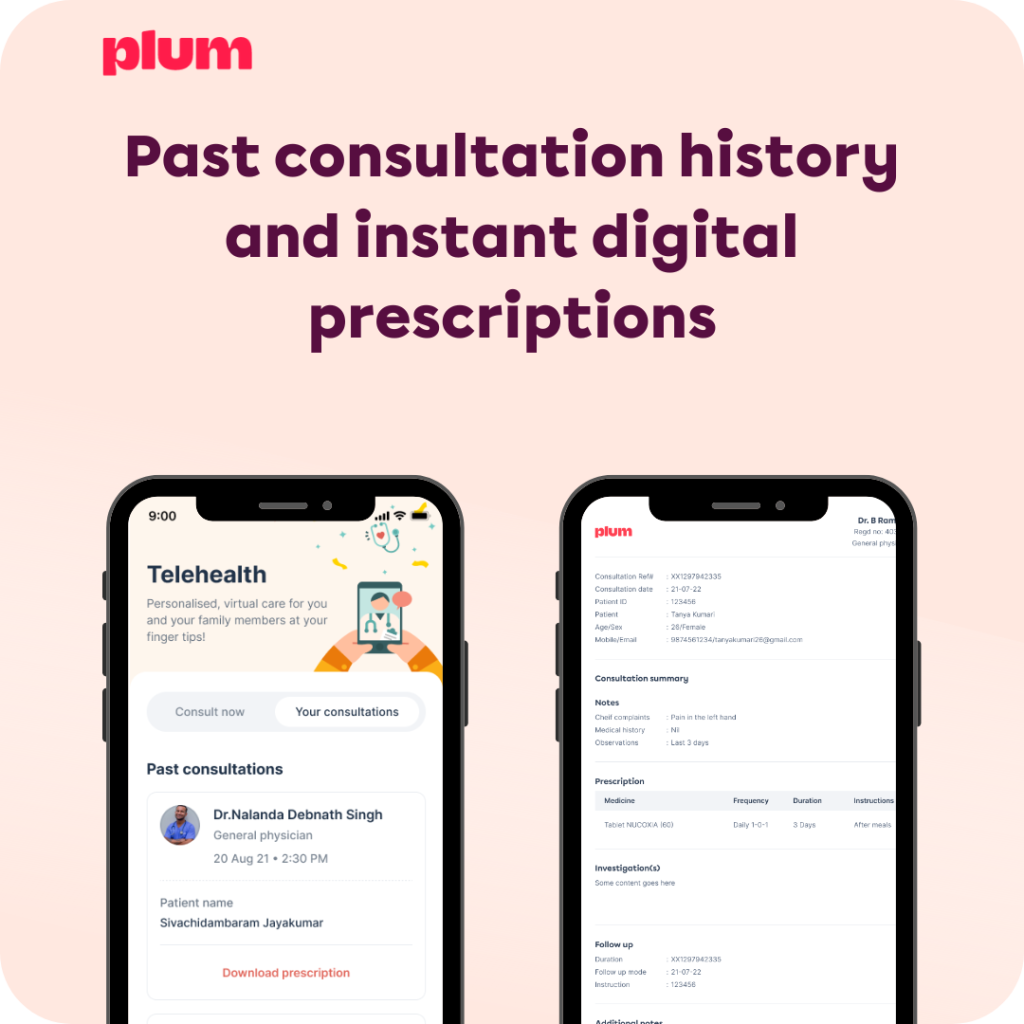 And for the doctors, we've built a better solution to help them manage onboarding, offboarding, scheduling, video calling, and prescription creation.
Learn how to book your first appointment here.
What's next?
Over the next few months, we'll make it even more seamless for you to seek consultations for you and your family members via the Plum app.
You will also see us innovate on modes of payment for Plum Telehealth.
And as always, we look to you to help us build our future. Write back to us here with your feedback, and we're all ears.
Get started by downloading the iOS app here and the Android app here.